Design
We take great pride in the petroleum services we provide as we've been providing our partners since 1962 with expert advise. Yes, we design fueling facilities for commercial, industrial, fleet, retail & private sectors. We handle each project differently as no fueling facility is ever the same. We design & provide consulting to Mechanical Engineering firms for fuel piping systems as many are usually for critical power systems.
Case Study:
Superior Equipment was invited to a walk-through to provide a proposal to design, procure & construct a lubrication service facility. Therefore, we went to the site to get extremely important details:
Planned location of the tank farm

Length of the building, to provide the pipe runs we'll need per oil to run to each bay

Desired flow rate (gallons per minute) to decided on size of pump & meters

Inside pipe diameter (pressure loss psi), size & diameter of gate valves, globe valves, angle valves, 45 deg elbow, 90 deg elbow, 180 close, tee thru run, tee thru branch

Hose length from lube / oil bracket (25', 50')

Oils planned for facility (each has different temperatures)
Procurement & Manufacturer Specifications
We examine every aspect to confirm the flow rate is going to work & justify to our internal team before presenting our idea to the engineering crews we are providing our consulting services. We then find the correct equipment. Our partners come to Superior because we treat their project as if it were our own facility, we take ownership of our design and craftsmanship. Due to the importance of providing extremely well rounded technicians for all fluid management services we offer, Superior is responsible for supporting our technicians with the correct tools to design & procure a project or reactive service call. Each manufacturer requires each technician to receive re-certifications on their equipment. A few of the main manufacturers are Gilbarco Veeder-Root; (Gasboy), Graco, Dover Fueling Solutions (OPW, Wayne Dispensers), Verifone, etc.
Superior Equipment chose Graco's Pulse because it the powerhouse for fluid management systems for service / maintenance facilities offering;
Wire free offering convenient & cost effective installation & operation

Accurate & reliable fluid dispense accountability

Customized reporting tools shared across the company; Accounting, Fuel Desk, Service, etc.

Mobility

Scalability - client wants to extend their footprint, Graco is more than capable

Simplicity - Fluids are tracked & recorded instantly & automatically, so technicians can spend more time in the service bay provide exceptional service to your clients

Pump size required for the amount of service bays & length of the pipe runs

Pump outlet piping

Hose reels

Vertical lift (how high will pump have to push fluid above pump)

Pump inlet piping: (shortest run)
Construction
Direct from the blueprints or CAD drawings, specific equipment chosen for the project, lists from procurement directly to the field - Construction. This is the best part of the process, this is where digital & handwritten concepts become reality. Because of our dedication to providing each technician with the correct certifications, we are now able to provide a well certified project with safety conscious technicians prepared with the right tools to complete a successful project. We also provide installation for existing & new locations.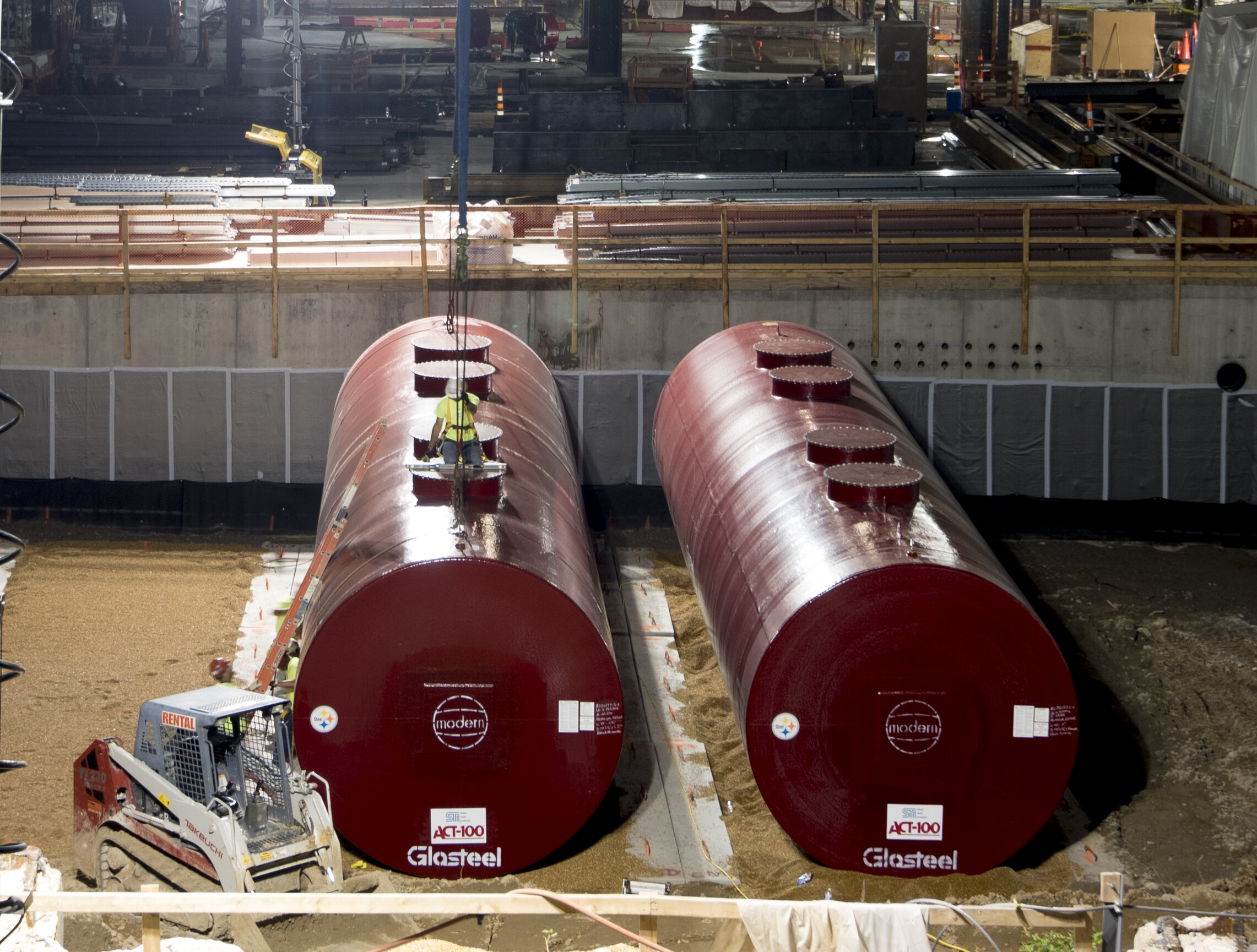 At the beginning there was design, then procurement & now we build! All of the experience we've put into creating the site plans, the formulas we've followed & all of the best studies we've collaborated on is coming to the final chapter.
The equipment has been ordered, loaded into the trailers & ready to mobilize to the job-site. Some of our sub-contractors have already been there excavating, paving or even laying new explosion proof conduits. Our Project Manager and Construction Superintendent have been on site managing the progress & making sure the subs do as their scope is written.
Tool box safety meetings, daily logs & job-site analysis are completed daily from the moment the project starts when Superior steps foot onto the construction site.
Everyday, we make sure our crews are following our scope of work & confirming we are meeting or beating our man-hours we proposed to do each that particular project.
The industry we serve doesn't have a cookie cutter site plan. There is always something different in the ground from one (1) location to the other that will ultimately affect the entire project, even when we aren't constructing underground.
We take great pride the services we provide our partners: design, procurement, construction, compliance & equipment services.